Quantitative Methods in Marketing
Overview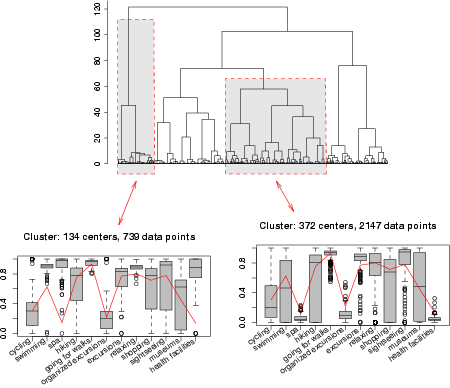 This interdisciplinary project investigates different topics relevant in quantitative marketing. Currently pursued streams of research include:
Market segmentation

Unresolved questions in market segmentation research are investigated such as developing a conceptual framework of segmentation approaches, improving visualization for market segmentation research results, and generalising the perceptions based market segmentation framework.

Brand image (branding) methodology and measurement

Measurement artifacts of typical brand images studies are determined that lead to implausible results, as, for instance, low repeat rates of associating brands with attributes.

Answer format effects


Ordinal scales are the most popular format in marketing research despite significant methodological problems associated with them: strong assumptions about scale properties have to be made as well as trusting that respondents have the same perception of scale values. We investigate under which circumstances ordinal scales can be substituted by binary scales.
AASC Project Members
External Project Partners
Funding
Australian Research Council (ARC)

ARC Linkage International "Advanced Issues in Market Segmentation Research" (LX0559628, 2005-2007)
ARC Linkage International "Response style heterogeneity in empirical marketing research" (LX0881890, 2008-2010)
Publications